PHOTO BLOG - WORLD REUNION OF BONUCCELLI - CAMAIORE, AUG 28-SEP 3, 2005

Here's just a dose of the madness to be found on
AUGUST 21 AGOSTO, 2005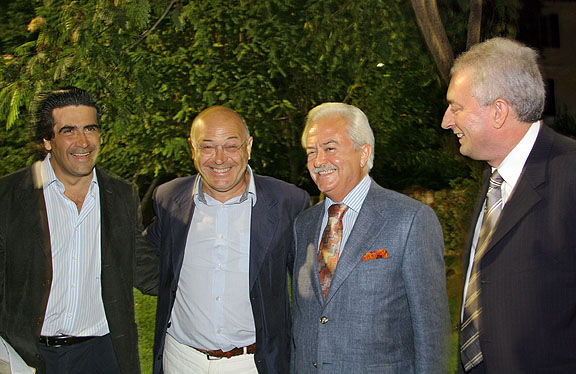 Thanks to journalist Ilaria Bonuccelli, I was able to see a performance of La Boheme at Torre del Lago, the famous home of Puccini, found within 20 minutes of Camaiore. Ilaria interviewed some dignitaries of the opera before the show and I snapped some paparazzi shots.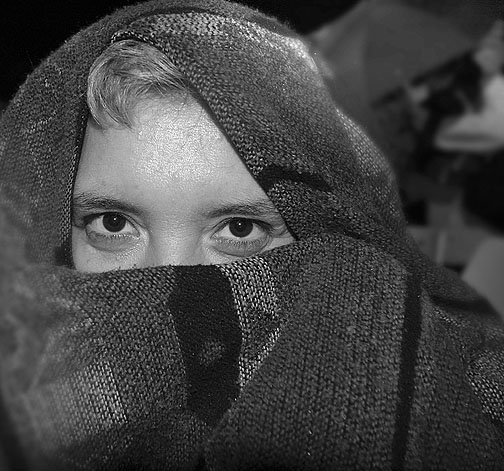 The ambassador from Saudi Arabia. :)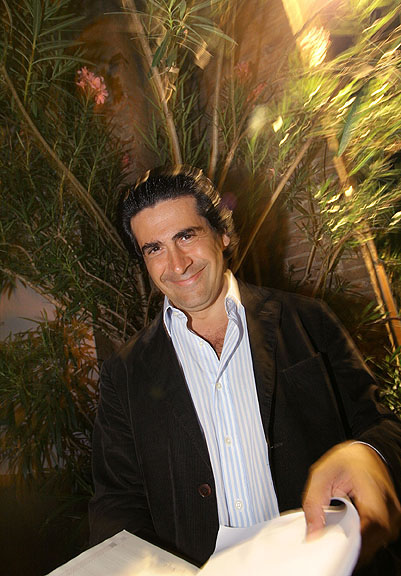 Another of the Puccini power players.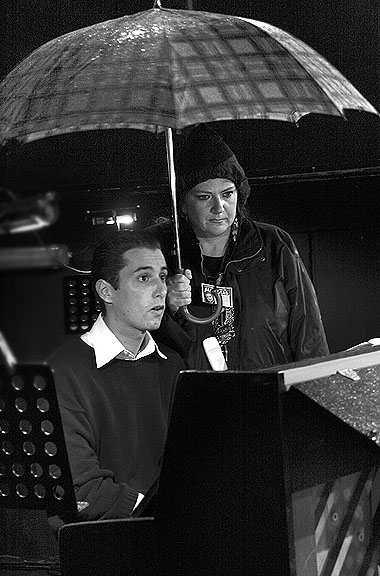 The Puccini theatre is open-aired and located directly on the edge of the lake; most summer concerts are fortunate enough to enjoy beautiful weather but we had scattered showers during the show. Three times the orchestra had to scurry out of the pit in the middle of a song to protect their wooden instruments from water damage. Finally the rain won and the last 3 minutes of the opera were performed with the singers and one sole piano.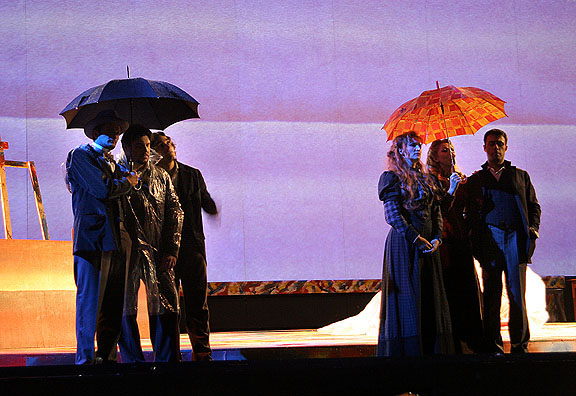 The very end of the rained out show completed under climatological duress.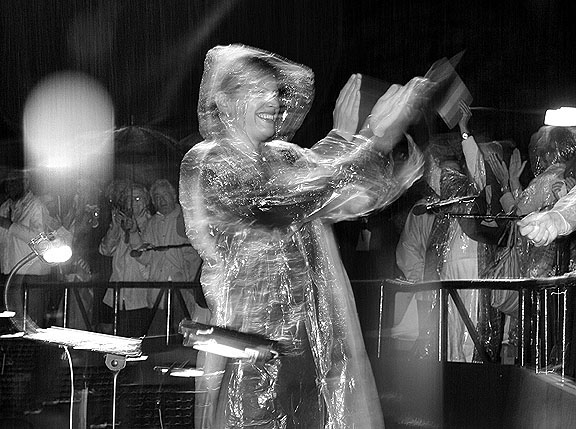 The Canadian conductor joins in the standing ovation for the cast and crowd's endurance.



---
Contents
---
Contact
= email address
www.bonuccelli.com = Bonuccelli genealogy website
www.azfoto.com = Dominic's photography website
BONUCCELLI NEL MONDO USA
1020 Minnesota Ave. #12, Winter Park, FL 32789-4774 USA
tel USA 407-404-4114

fax USA 407-691-0444
---
© 2005 Bonuccelli nel Mondo Association USA