PHOTO BLOG - WORLD REUNION OF BONUCCELLI - CAMAIORE, AUG 28-SEP 3, 2005

Here's just a dose of the madness that transpired on
AUGUST 28 AGOSTO, 2005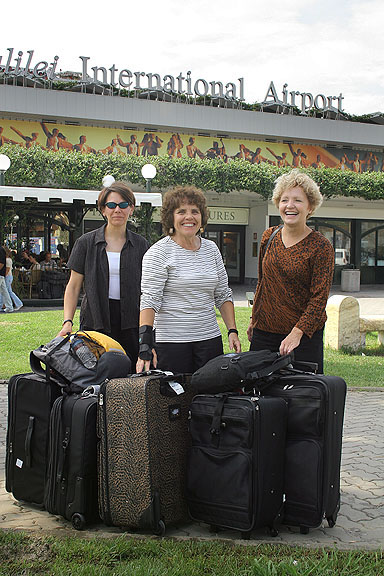 my mother Shirley Bonuccelli arrives at the Pisa airport still looking fresh - with friends Lucy Jydstrup and Sue Laing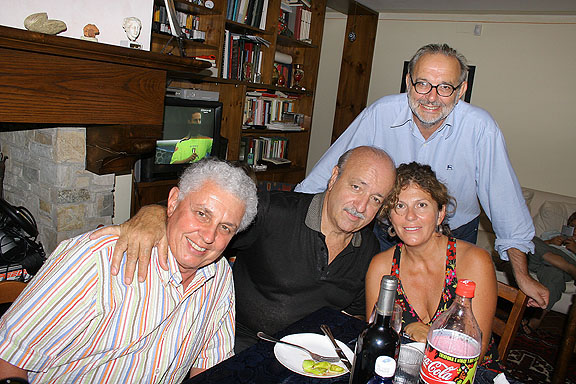 Priest Gary Lombardi and Rico Bonucelli and Ubaldo Bonuccelli and his wife Paola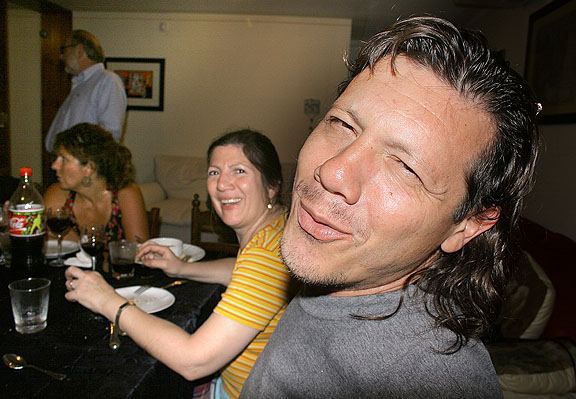 Lunch at Ubaldo's house :)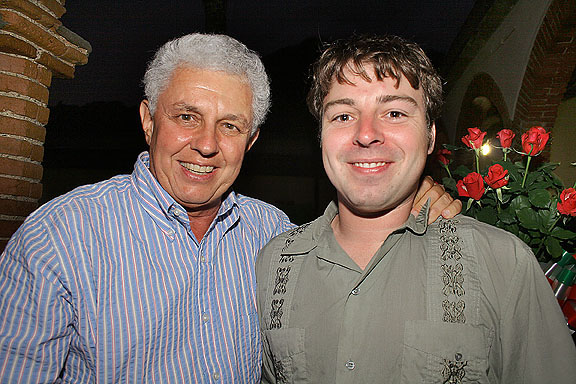 THE WELCOME NIGHT DINNER BEGINS!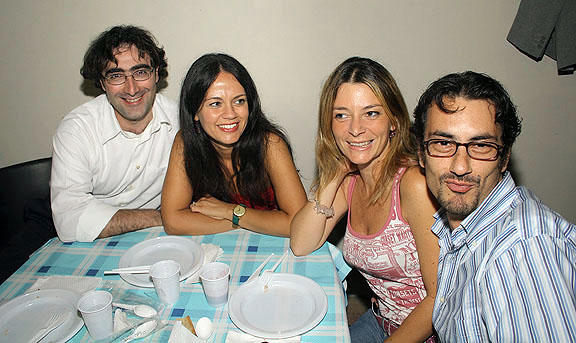 Jacopo, Veronica, Ilaria, Count Jorge Velazquez dei Nanni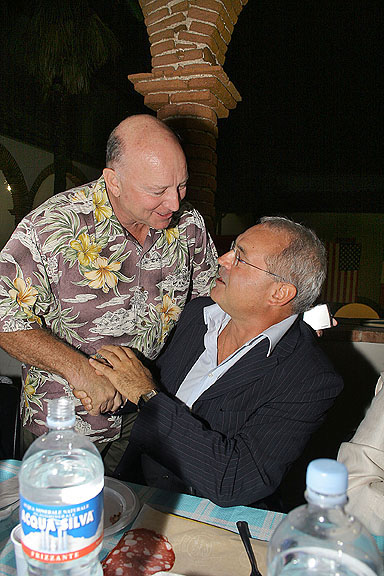 my father Robert Bonuccelli meets Riccardo Bonuccelli from Camaiore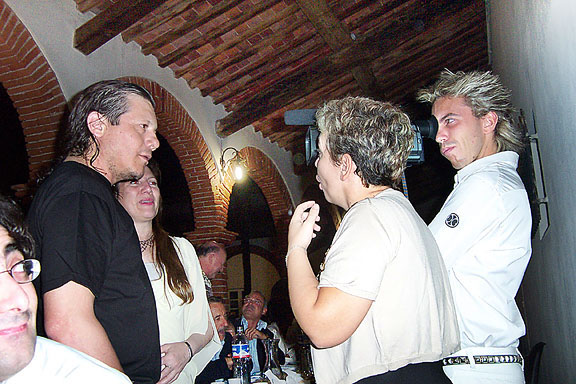 the Argentinians are interviewed on-camera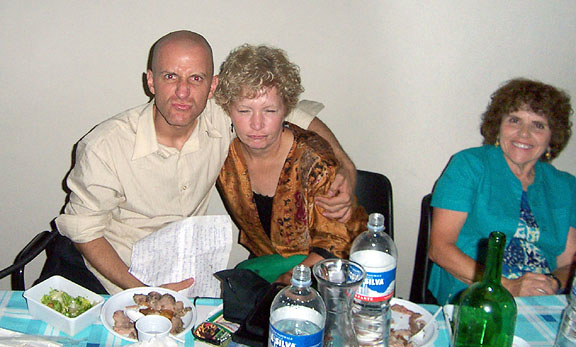 pazzi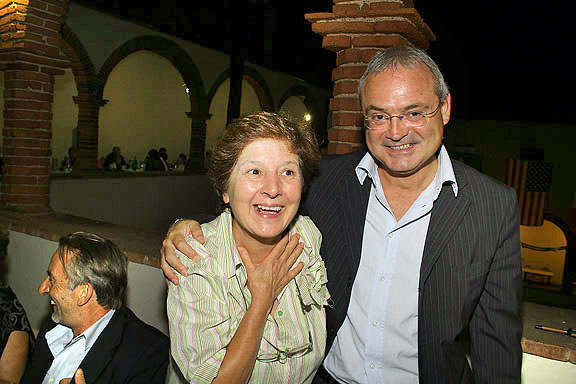 Caterina Bonuccelli and a fellow Pieroni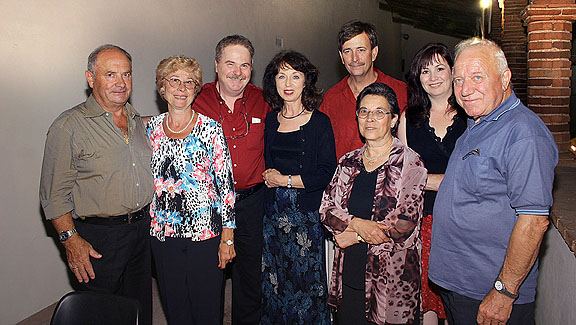 Nibbi Bonuccelli and Bianchini family from California!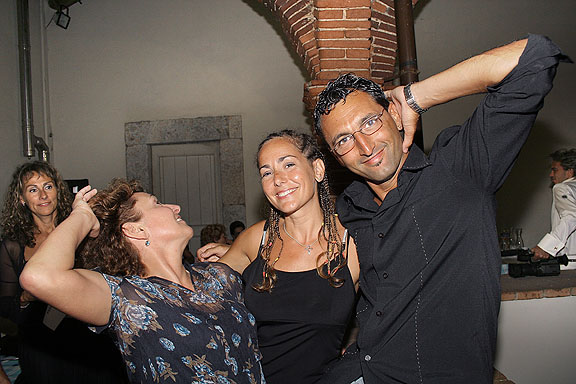 Kristine, Roberta, Marcello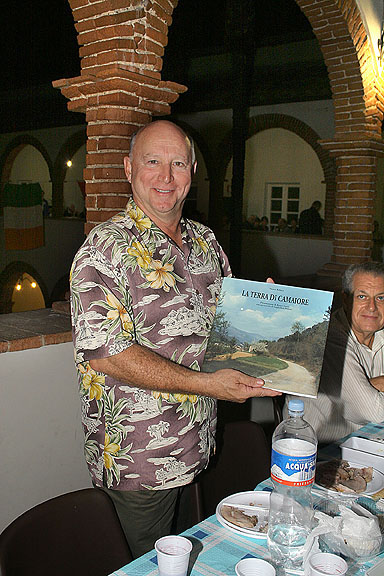 handing out of commemorative books to special US honorees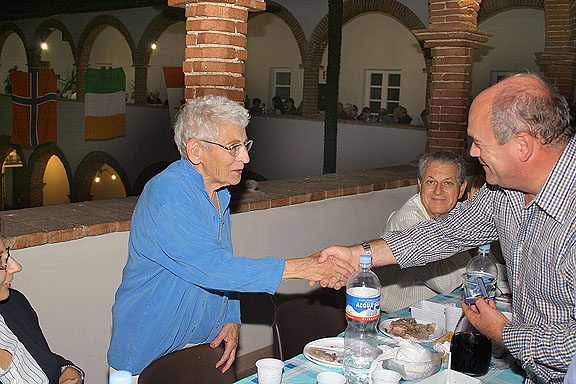 Rina Vasconcellos, our oldest American Bonuccelli guest at 88!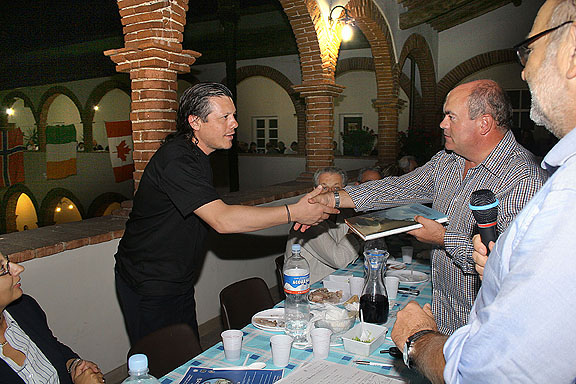 Luis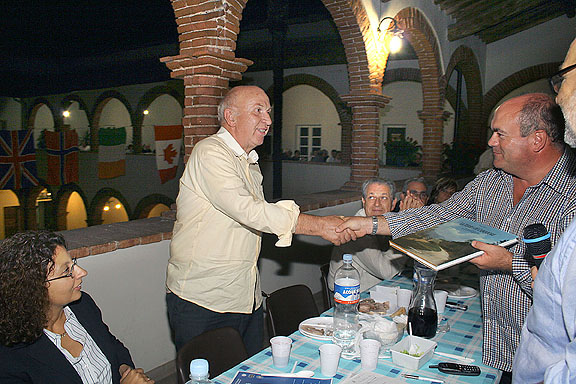 Franco Bonuccelli from France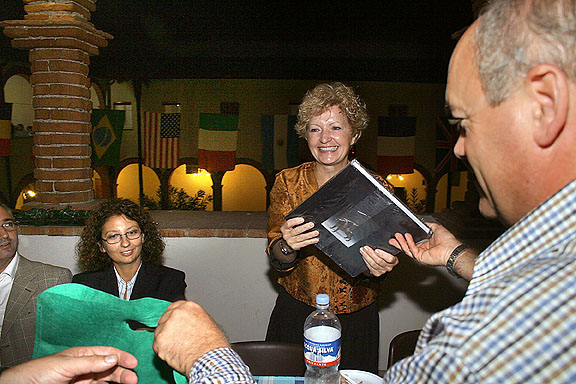 smily shriley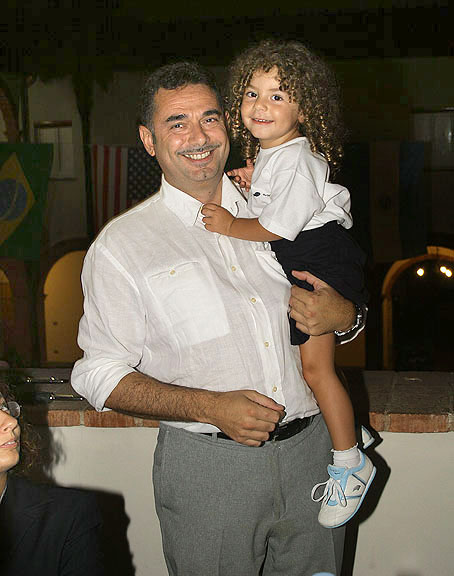 Leonardo Bonuccelli and his little munchkin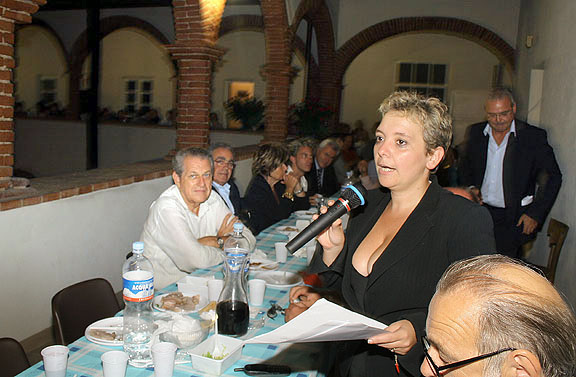 journalist Ilaria Bonuccelli helps host the event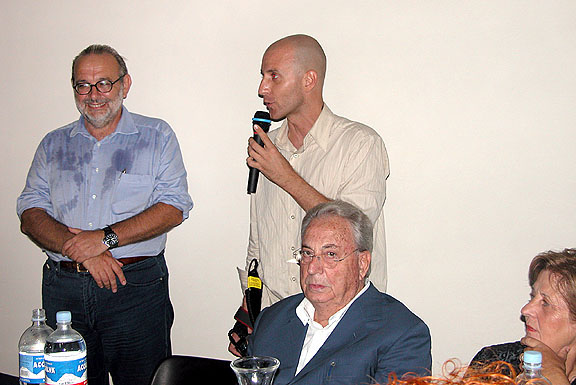 i love this photo because apparently Ubaldo has just been hit with 4 water balloons and the man in front is furious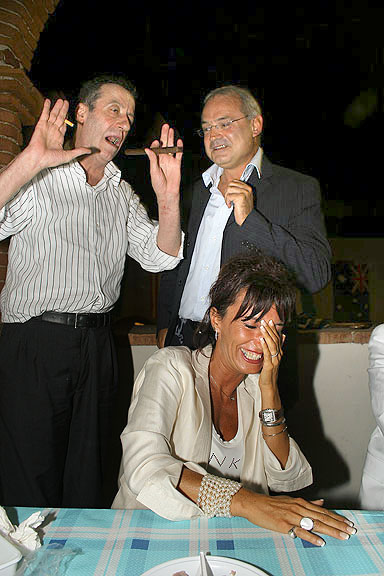 CHAOS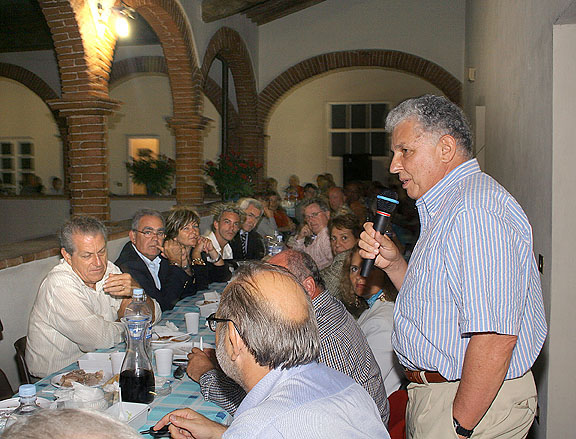 Father Gary Lombardi speaks to the group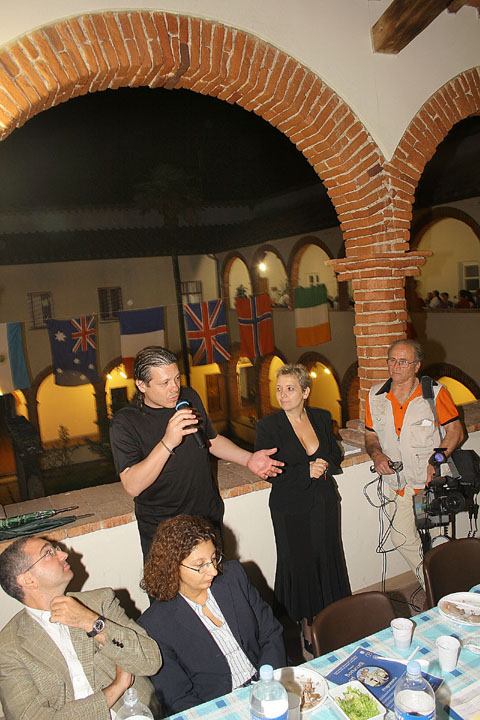 Luis represents Argentina on the mic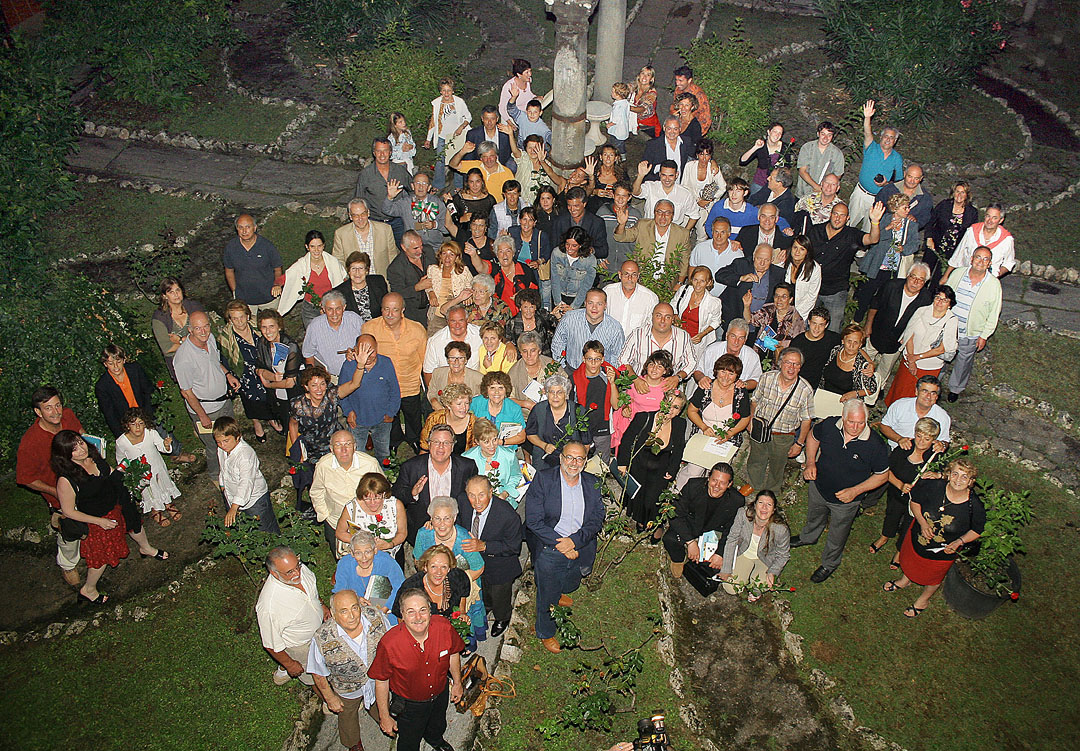 the end of the night group photo - we didn't even think to shoot this until half of the people had already left!!!!!!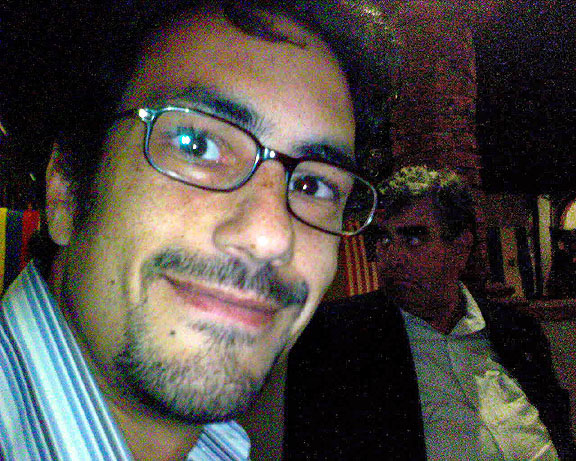 Dodo and friend



---
Contents
---
Contact
= email address
www.bonuccelli.com = Bonuccelli genealogy website
www.azfoto.com = Dominic's photography website
BONUCCELLI NEL MONDO USA
1020 Minnesota Ave. #12, Winter Park, FL 32789-4774 USA
tel USA 407-404-4114

fax USA 407-691-0444
---
© 2005 Bonuccelli nel Mondo Association USA