PHOTO BLOG - WORLD REUNION OF BONUCCELLI - CAMAIORE, AUG 28-SEP 3, 2005

Here's just a dose of the madness that transpired on
AUGUST 30 AGOSTO, 2005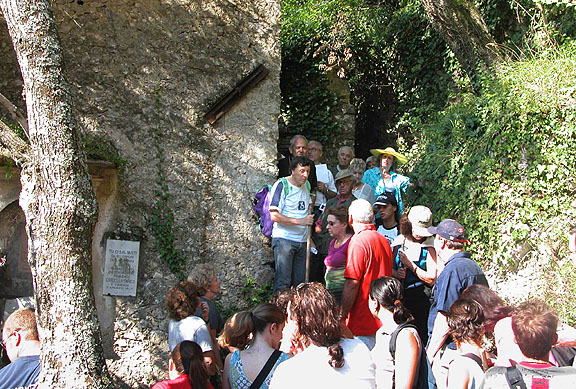 HIKE TO MONTECASTRESE: 50ish people amassed in the morning for the hike to Castle Mountain!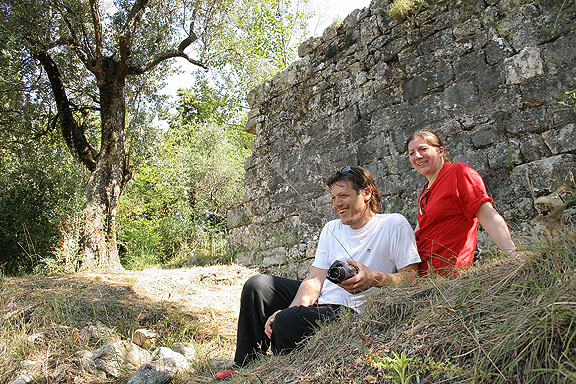 Luis and Nancy in front of the North Tower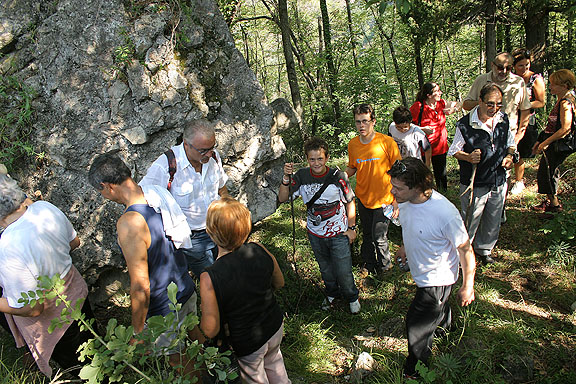 Meandering thru the overgrowth next to the toppled North Tower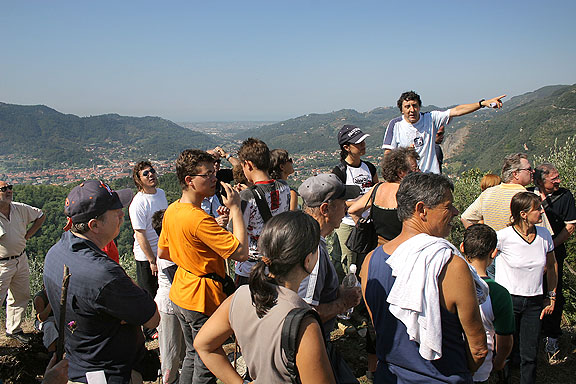 Archaeologist Luca Santini points out the important points at the ruins of the South Tower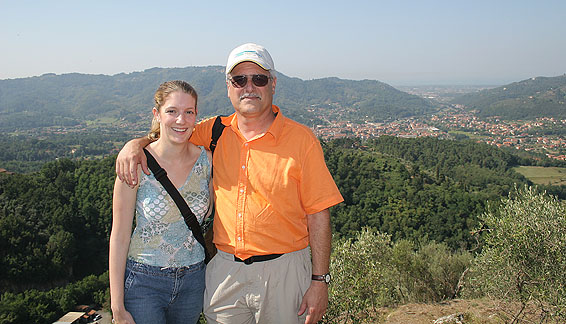 Tracie and Ed Bonuccelli from California, with Camaiore in the distance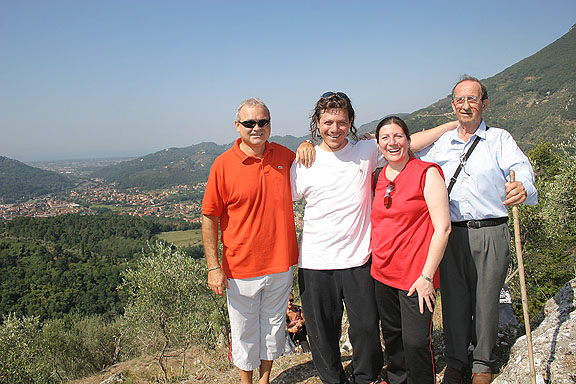 Riccardo, Luis, Nancy, and Cassandra's grandfather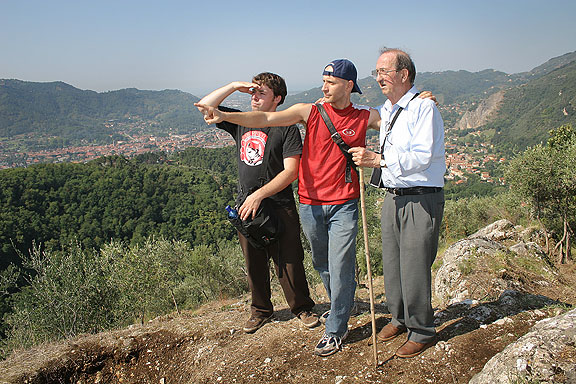 Scheming our attack of the mountain pass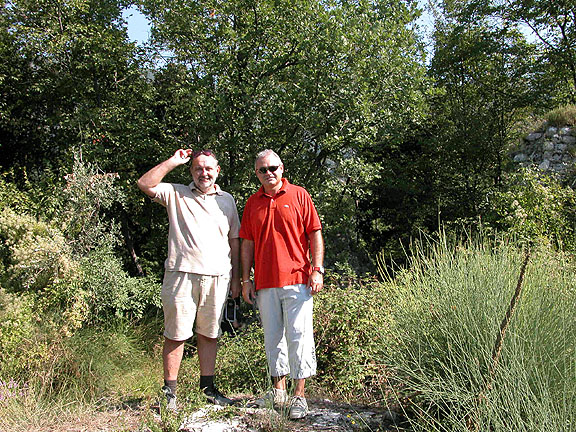 Ubaldo and Riccardo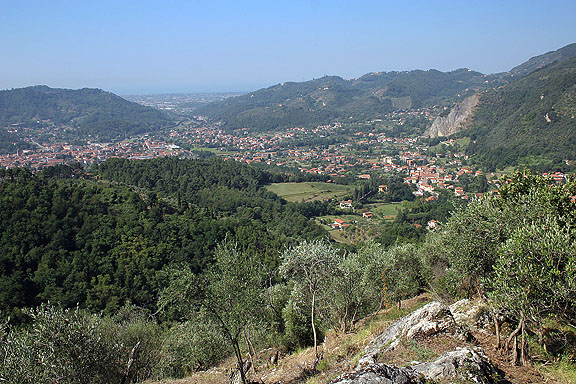 the majestic view of Camaiore from the South Tower of Montecastrese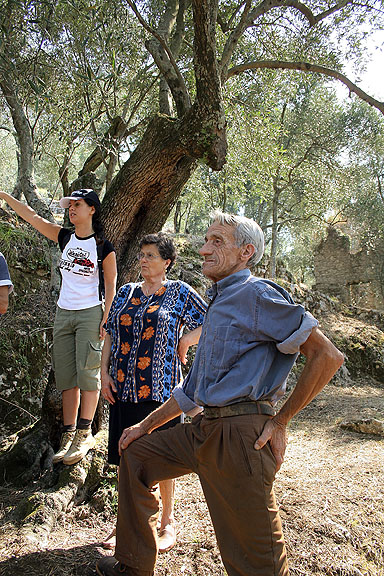 The man in the foreground is the owner of the olive tree farm which now inhabits the site of the former Church of Santa Barbara in Montecastrese. His house is at the base of the mountain, and he walks the precipitous trail around 10 times per day. He is nearly 80 years old, and made of iron, or possibly adamantium.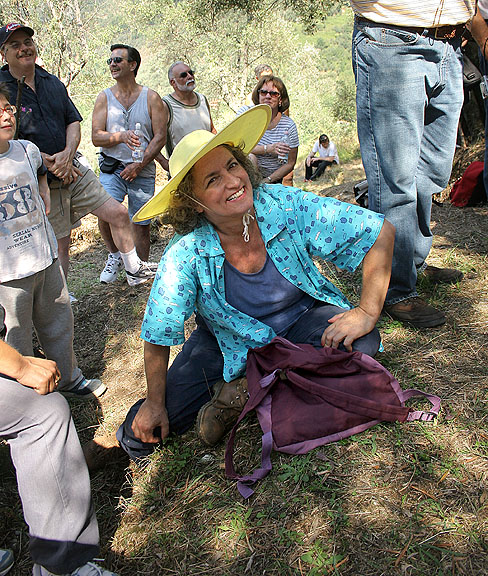 Preparing for the ceremony at the church site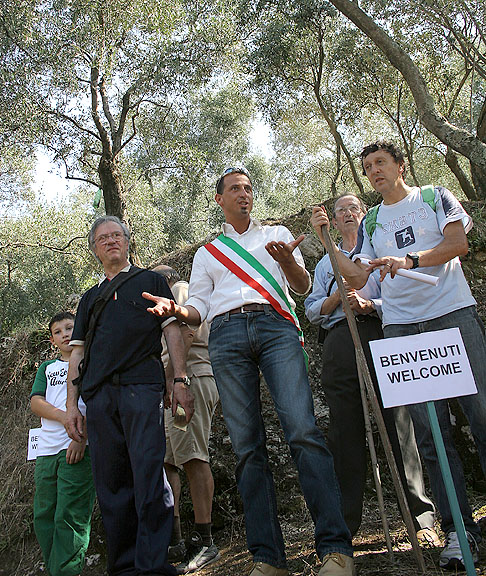 A representative of Camaiore addresses the crowd during the unveiling of the Madonna sotto gli Organi artwork by Vincenzo Bonuccelli at the site of the former Church of Santa Barbara on Montecastrese





Artist Vincenzo Bonuccelli prepares the plaque for the artwork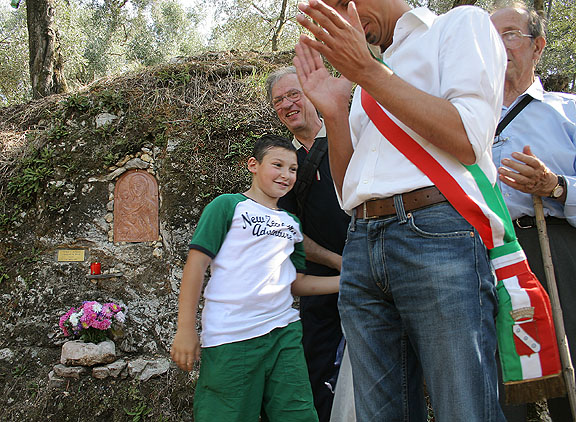 The unveiling!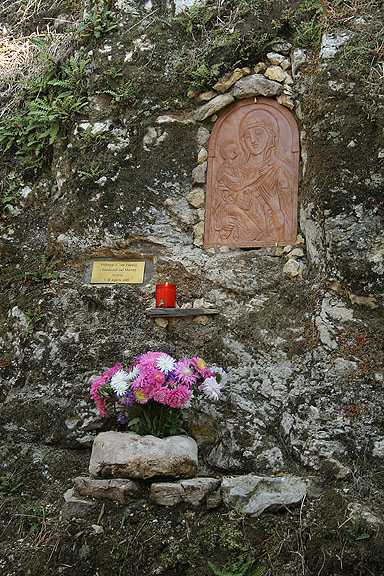 Madonna sotto gli Organi returns home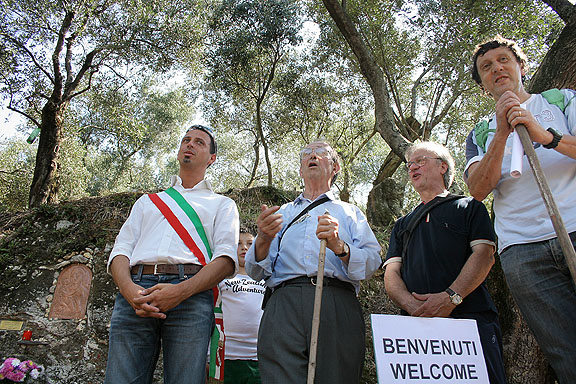 a benediction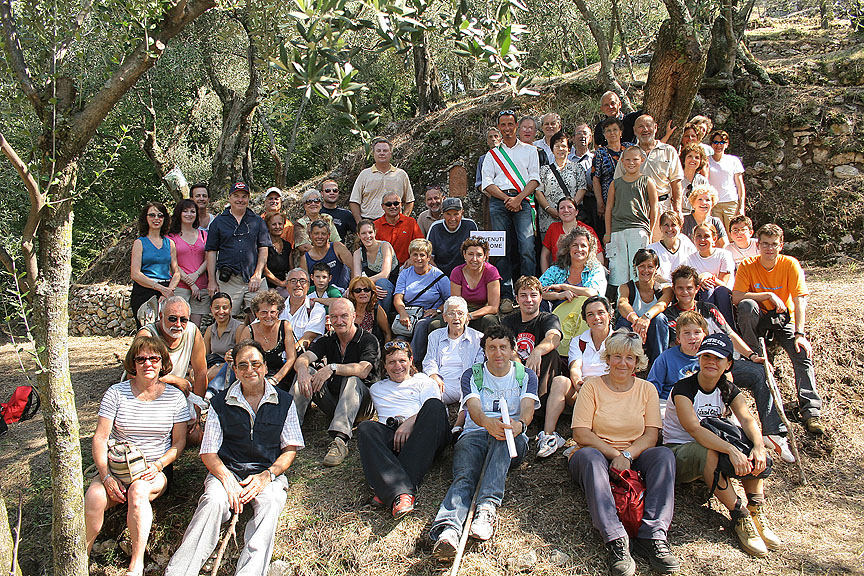 The full group of intrepid explorers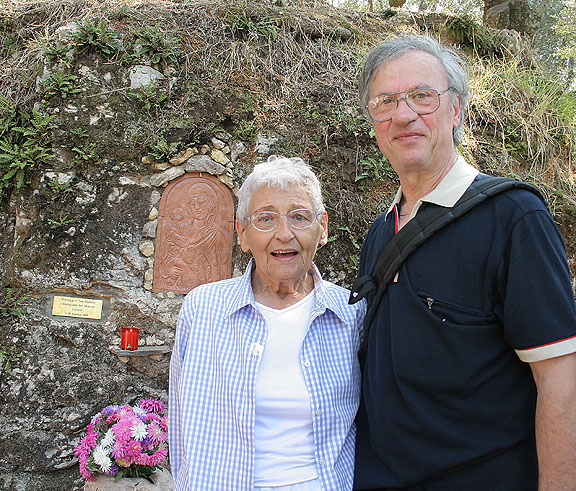 Rina Vasconcellos and Vincenzo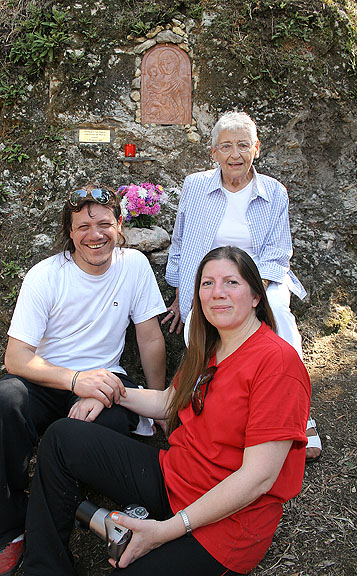 Rina, Luis, Nancy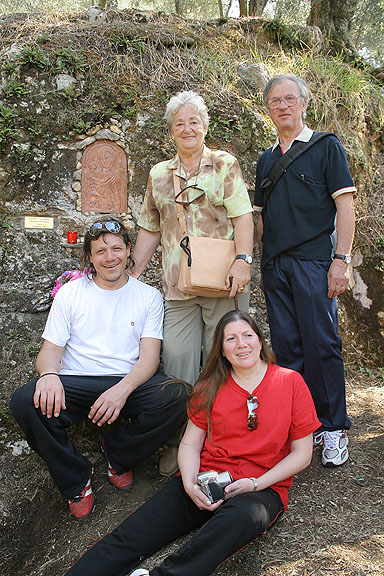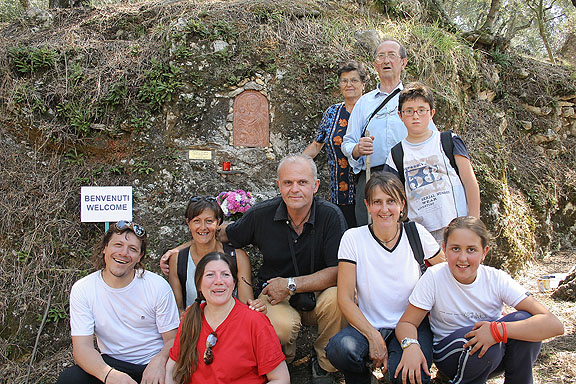 Donatella and family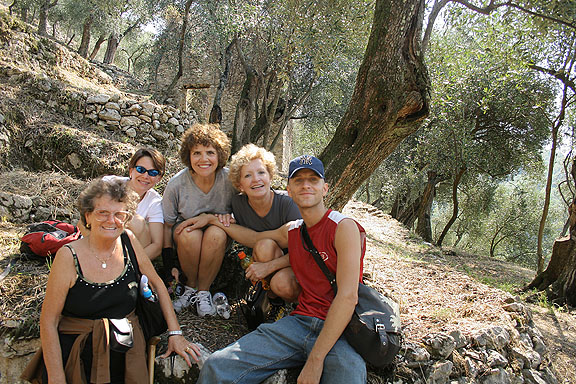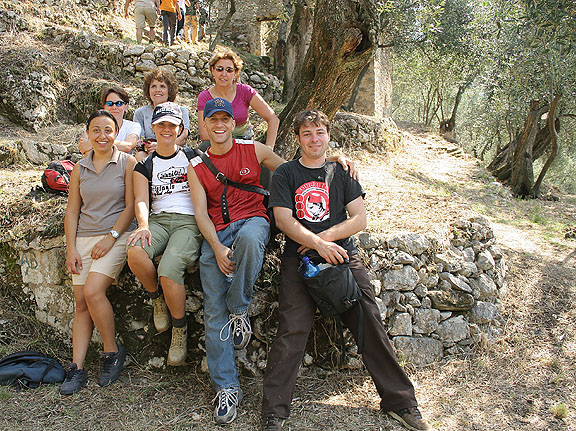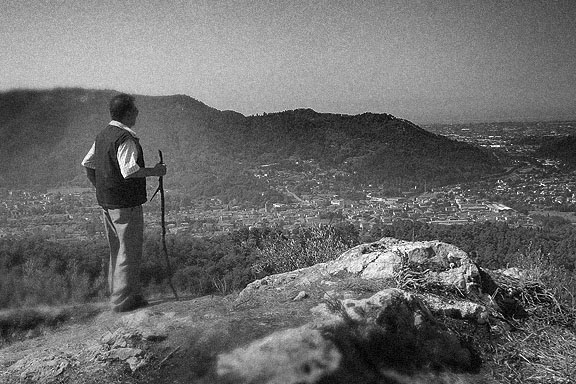 A straggler takes in the South Tower view from Montecastrese



---
Contents
---
Contact
= email address
www.bonuccelli.com = Bonuccelli genealogy website
www.azfoto.com = Dominic's photography website
BONUCCELLI NEL MONDO USA
1020 Minnesota Ave. #12, Winter Park, FL 32789-4774 USA
tel USA 407-404-4114

fax USA 407-691-0444
---
© 2005 Bonuccelli nel Mondo Association USA