PHOTO BLOG - WORLD REUNION OF BONUCCELLI - CAMAIORE, AUG 28-SEP 3, 2005

Here's just a dose of the madness that transpired on the last day of the Reunion,
SEPTEMBER 3 SETTEMBRE, 2005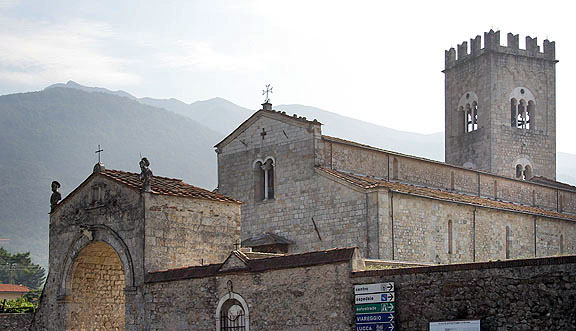 CATHOLIC MASS AT THE ANCIENT CHURCH OF THE BADIA: Saturday morning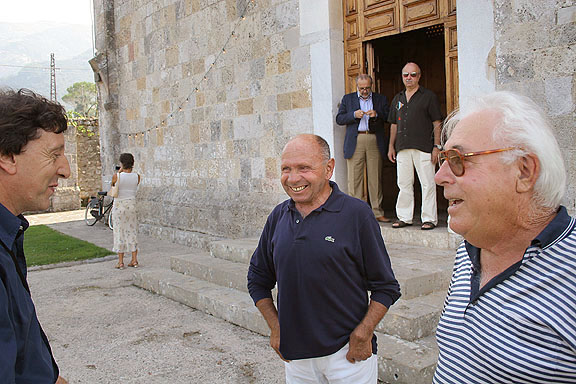 Outside the church: Luca Santini, Ivano Bonuccelli, Ubaldo, Rico Bonuccelli, Costantino Paolinelli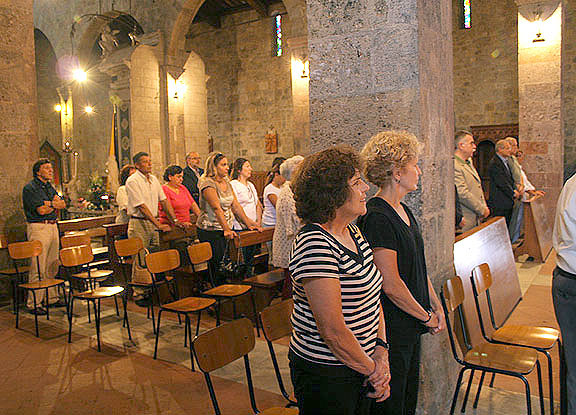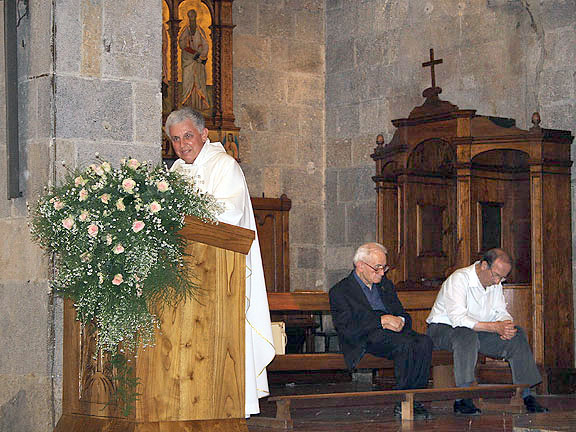 Father Gary Lombardi kicks it off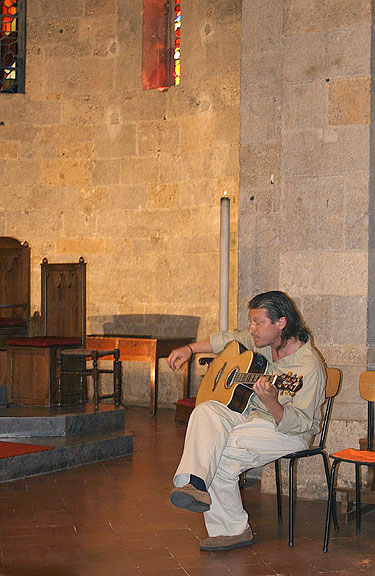 Luis provided the music, and the acoustics in the church were glorious - I only got this one terrible photo!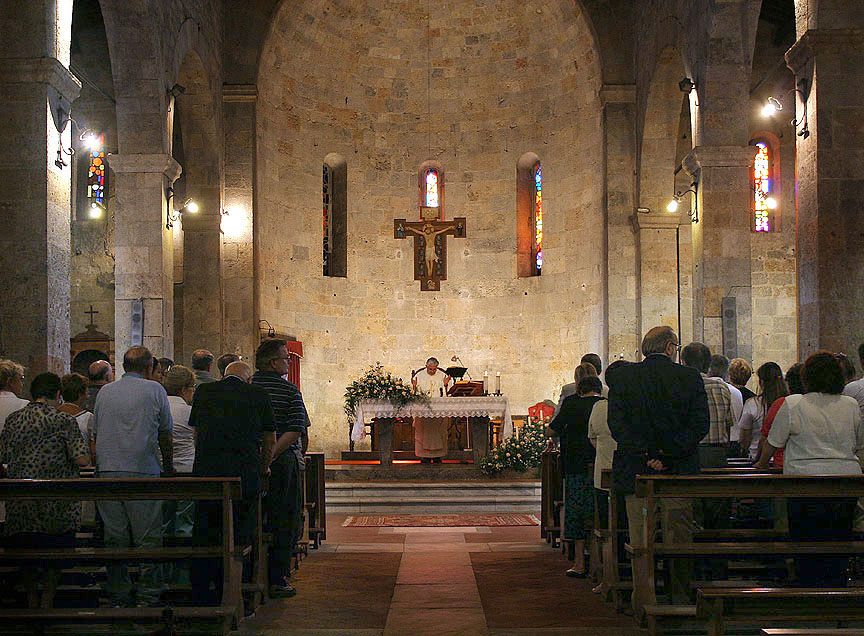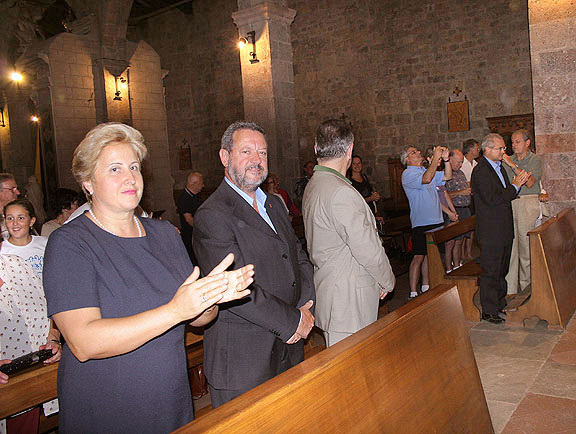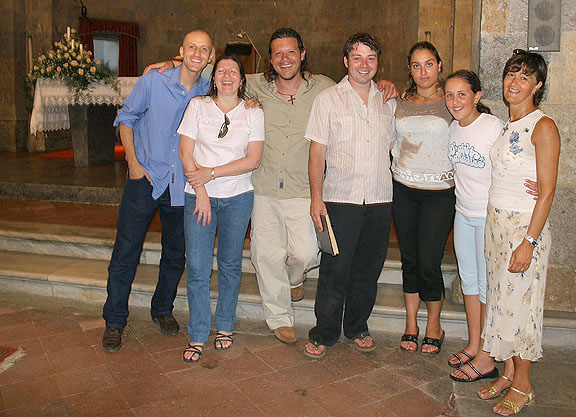 After the mass: Domenico, Nancy, Luis, Sal, Cassandra Vecoli, Ilaria Bernardini, Donatella Bonuccelli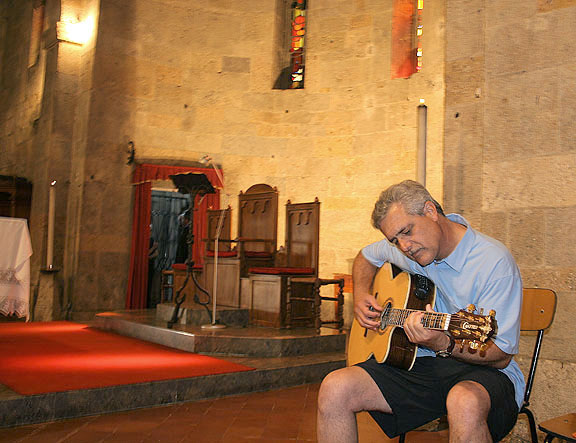 Ed Bonuccelli can't resist the temptation to commandeer Luis's sweet guitar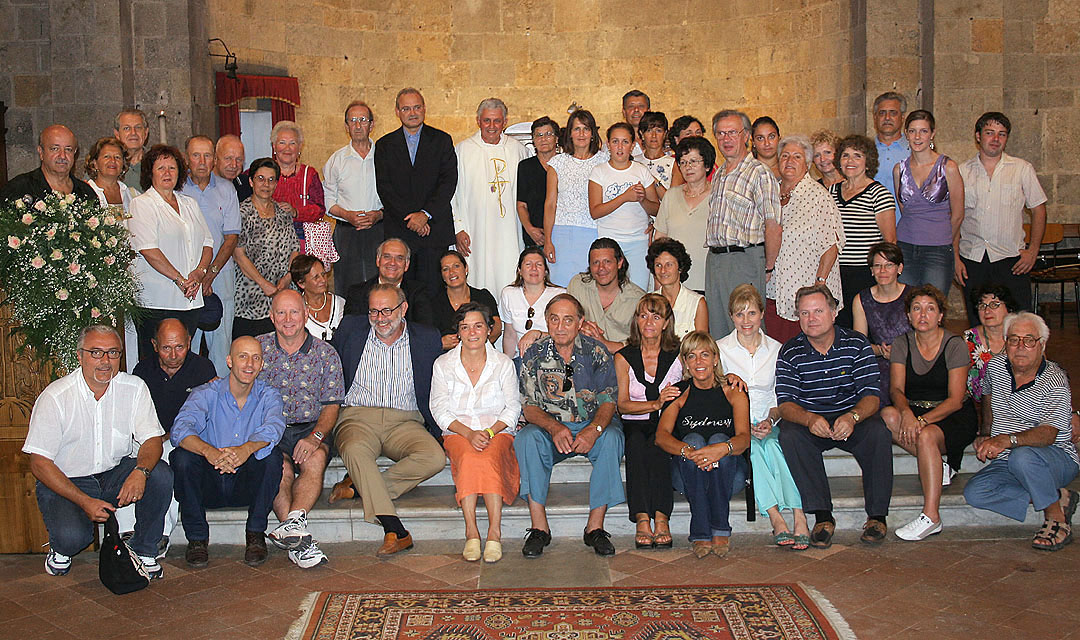 All Bonuccelli that will be going to heaven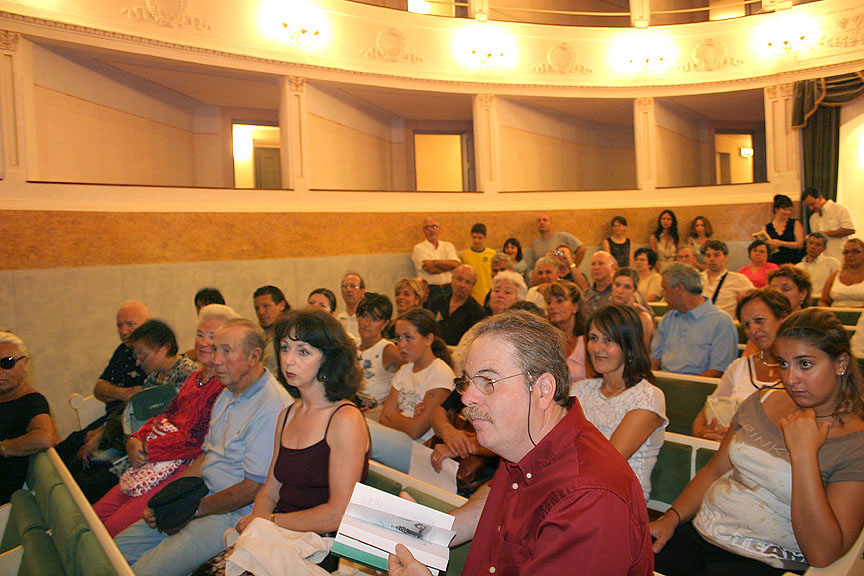 AWARDS CEREMONY AND COCKTAILS at the TEATRO D'OLIVO, Camaiore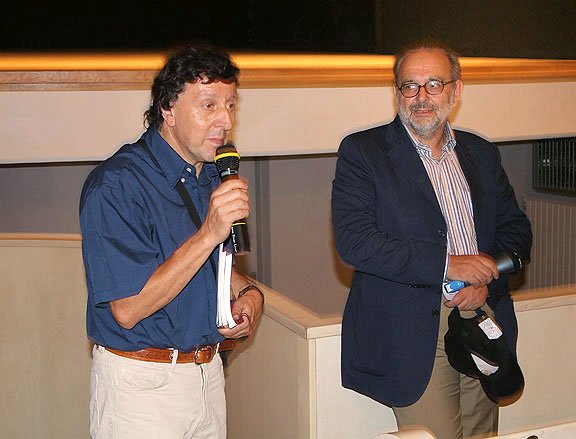 Luca Santini and Ubaldo Bonuccelli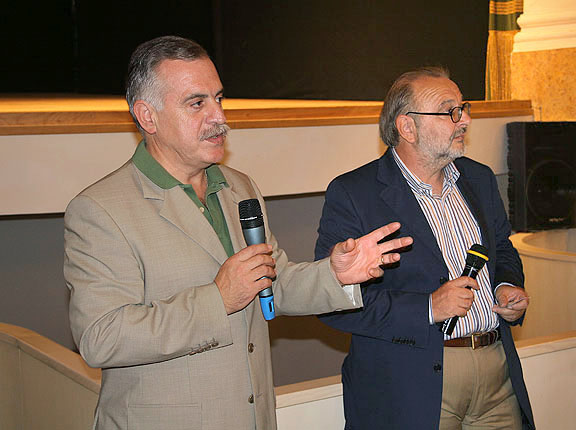 The very gracious Mayor of Camaiore Giampaolo Bertola and Ubaldo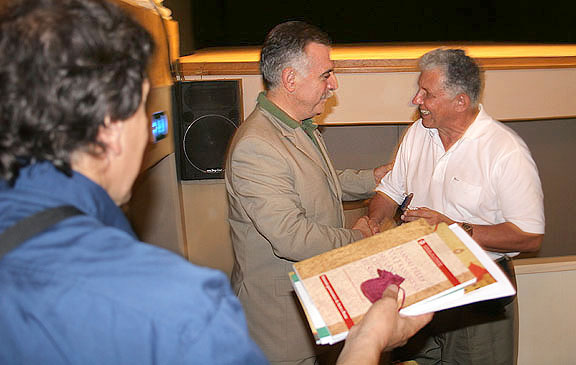 A representative of each family group that came from abroad receives some thank-you's from the city of Camaiore: Italian books of history and cuisine, and old coins of the city in a velvet pouch. Gary Lombadi and the Mayor.





Roberto Bonuccelli!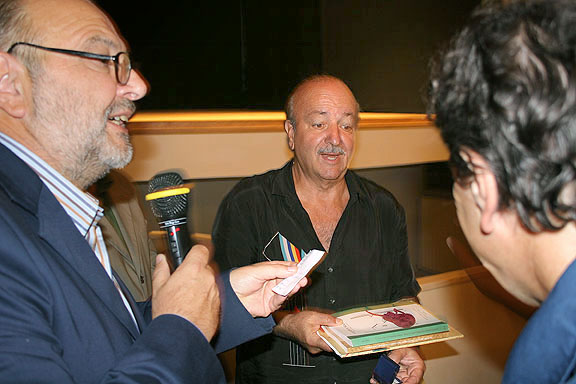 Rico tries to trade up for more coins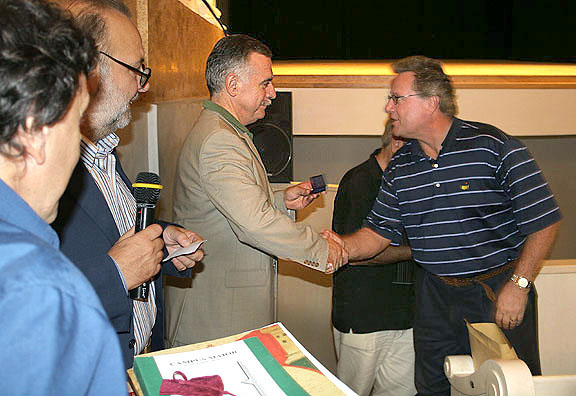 David Bonuccelli from Sacramento!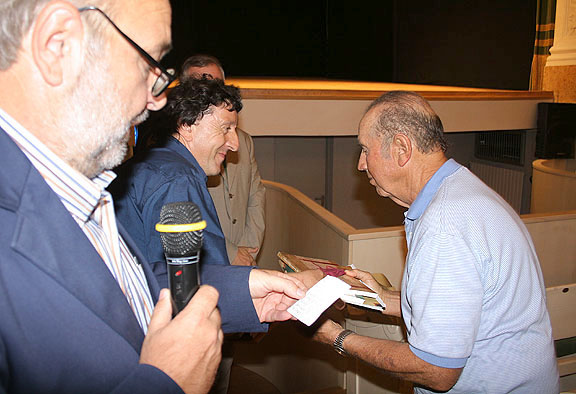 Joe Bonuccelli from Stockton!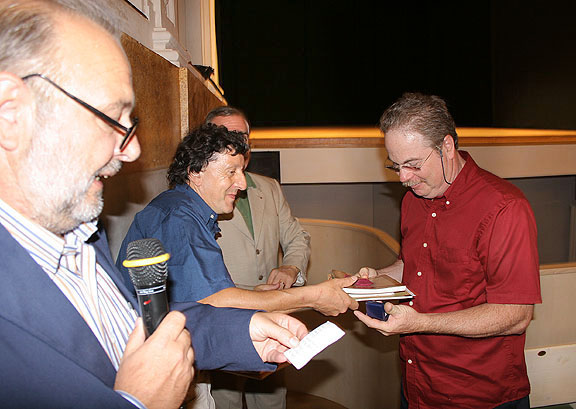 Vic Bianchini from California!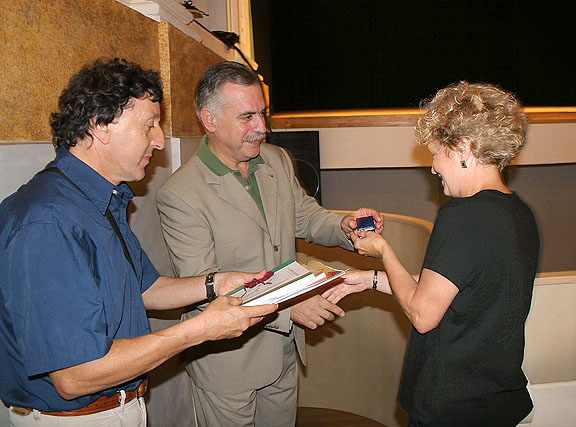 Shirley Bonuccelli from Spokane!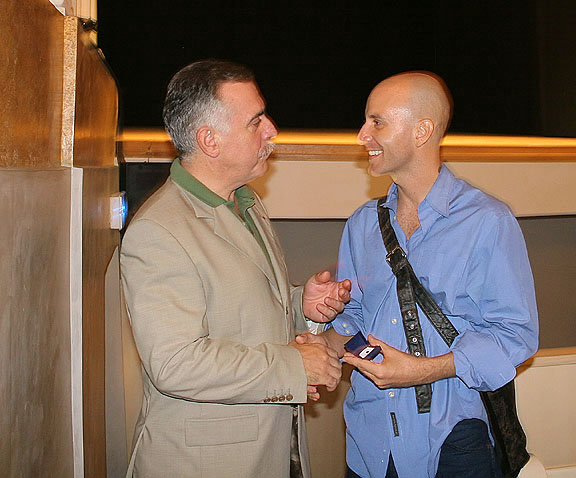 apparently my nose and chin are on fire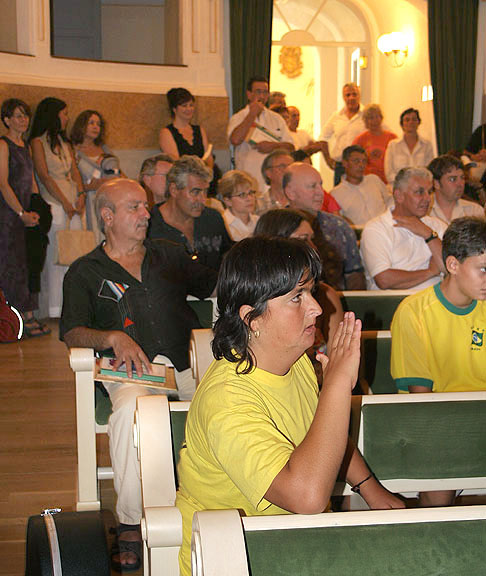 audience members practicing karate



---
Contents
---
Contact
= email address
www.bonuccelli.com = Bonuccelli genealogy website
www.azfoto.com = Dominic's photography website
BONUCCELLI NEL MONDO USA
1020 Minnesota Ave. #12, Winter Park, FL 32789-4774 USA
tel USA 407-404-4114

fax USA 407-691-0444
---
© 2005 Bonuccelli nel Mondo Association USA